So, you are planning your next vacation? Well, do you think there is a chance for Bangalore? I mean, to me, it is a paradise on land and after multiple visits to the place, I can say that Bangalore is the ultimate travel destination!
Take in mind that this is coming from someone who is a regular visitor in Bangalore. I wouldn't mind a vacation there myself once in a while. But why would you believe me, right? I am just someone on the Internet. Well, these amazing places to travel in Bangalore will surely convince you.
Places To Visit In Bangalore
Planning for a weekend trip? Well, there are many weekend getaways from Bangalore if you want to travel properly. There is no dearth of options for travelling. So why not check some of these out right now? Let's get on with it.
Bangalore Palace: This majestic palace is undoubtedly the pride of this city. Filled with interesting locations and mesmerizing gardens, the place is a must-visit. You surely wouldn't want to miss this amazing place whenever you are in the magical city.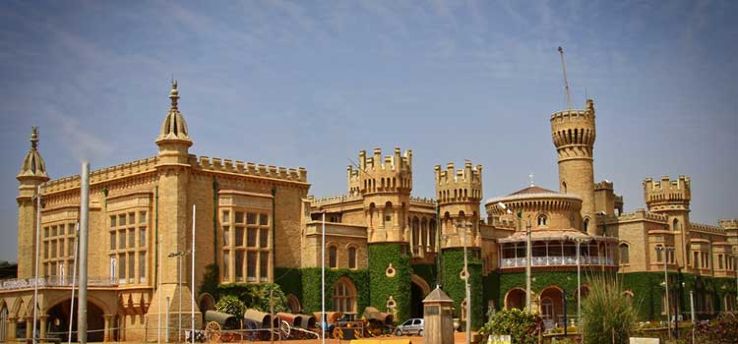 Cubbon Park: A mesmerizing park indeed. You will be awestruck by the beauty of the place. Spread within a 300-acre land, this park is the perfect example of a green paradise. The park gets its name from the man who built it, Lord Cubbon. Don't you miss a visit to this place. You could always hop into the Bangalore Aquarium which is a little distance away from here.
MG Road: If you are here and you don't go to MG Road then that will be a mistake. An ultimate destination for entertainment and shopping, you cannot omit MG Road. You will find hundreds of locals and tourists in the swarm of people that are in MG Road. Bargain your way to some cheap deal on fashionable stuff while you are there.
Lal Bagh: Traveling in this city is not complete without a visit to the Lal Bagh. If you are a nature lover, then this is the place for you, my friend. You will not be able to forget the amazing beauty of the place once you pay a visit. Don't forget to visit the Lal Bag Rock while you are there.
ISKCON Temple: For all the religious people, out there, it is a heaven for you people. Come on over for an experience of holiness to the ISKCON Temple. This amazing temple has been the example of divinity for those who want a peaceful environment. You must come to the temple during your travel trip to the city.
The five different type of places explains the variety that this city offers to its visitors. Do whatever you want, live the way you have always wanted and make this city one of your own!