Bengaluru/New Delhi:
Prime Minister Narendra Modi on Thursday accused the Congress of spreading lies by hiring foreign agencies and dividing societies into caste lines. He said political purity cannot come unless the Congress culture ends.
In an interactive session with BJP candidates, state office bearers and leaders of Karnataka via the Narendra Modi app, the Prime Minister urged them not to fall for the Congress's lie and focus on people-to-people contact till the voting.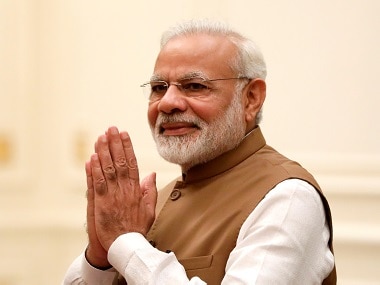 "If you analyse last few elections, you will realise how a few political parties have indulged only in dividing societies into religious lines. They give lollipops to a community before elections and then forget them," he said.
"They will never give the account of their works and keep indulging in dividing the society. The political purity cannot be established in the country till the Congress culture is finished from the mainstream," he added.
Hitting out at the Congress for spreading "rampant" lies, Modi asked the party workers not to fall into the opposition's trap of falsehoods.
"Congress has resorted to rampant lying after a series of defeats in elections. Earlier, the Congress used to spread lies over five to 10 issues they raised. Now out of 50 issues, 40-45 are based on lies," the Prime Minister said.
The Prime Minister said that the other political parties hesitate to talk about development because development can be quantified.
"This was unacceptable to those parties which only concentrated on division. We govern and also fight elections based only on development model," he said.