You all must have heard about Polycystic Ovarian Syndrome. Well, the yoga for PCOS is one of the best ways to control that condition. Women these days suffer from this common condition, PCOS. This condition is mainly because of the hormonal imbalance in the body. The polycystic ovarian syndrome is a condition where small cysts appear in the ovaries of women. These cysts tend to affect the hormones in the body of women and also cause a disruption to the menstrual cycle. You know what that means, right? Problems and more problems.
Yoga Poses For PCOS Is The Best!
Women with PCOS have male hormones that are generally very much increased. This causes a hormonal imbalance as well. The levels of the progesterone are less and the insulin resistance increases as well. Anxiety, stress, and depression are the major reasons why PCOS happens to women. But, yoga poses for PCOS is really great as it helps a lot.
Some Great Poses Of Yoga For PCOS
Let's have a look at some of the great poses of Yoga for PCOS.
Badhakonasana
This butterfly pose works like magic with the ladies. One of the natural ways to cure PCOS, this yoga pose is very easy to do. This pose not only ensures relaxation but also reduces anxiety and stress. Also, you don't have the residual back pain as well.
Supta Baddha Konasana
Also known as the redlining butterfly, this pose is also a good one. Also, it can be said as a better version of the butterfly position. You have to lay down for the pose and it will ensure pure relaxation. You might need to have a pillow for some support. The redlined butterfly is a great method of Yoga for PCOS.
Bharadvajasana
This yoga pose is more of a seated one. It benefits the spinal area and treats PCOS. With regular practice, you might even get to restore the balance of the blood pressure. The pose is also very useful in case of maintaining the menstrual cycle as well.
Bhujangasana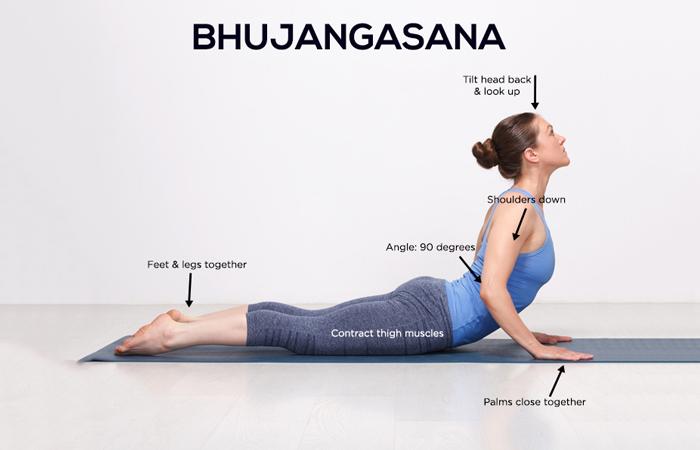 Another great pose is known as the cobra yoga pose. This one is really important for PCOS treatment. The yoga pose helps to control the symptoms of the condition in women. Also, it increases the ovary functioning as well.
Naukasana
You can also call it the boat position. This can be a great method of curing PCOS. Plus, you lose a decent amount of weight as well. Doesn't that sound amazing people? We bet that you cannot wait to try this position.
Yoga is one of the natural ways to cure PCOS in a great way. Yoga for PCOS benefits the women in numerous ways. So, it is really important for women with Polycystic Ovarian Syndrome to practice yoga.