The headlines for the newspapers say, "Sonam weds Anand Ahuja" and we are all excited. Well, the news about Sonam Kapoor and Anand Ahuja has been the talk of B-Town lately. The rumors of Anand Ahuja and Sonam Kapoor circulated all around the media. The couple confirmed the news and the wedding will be a May event. Well, isn't that great news, people? We are certainly very much excited for Sonam weds Anand Ahuja event.
But do you really know who Sonam Kapoor's Husband Anand Ahuja is? Wouldn't you love to know some Anand Ahuja facts? Well, that's exactly what we are going to do in here. We will tell you about Sonam Kapoor's Fiancé Anand Ahuja.
Get To Know A Bit More About Anand Ahuja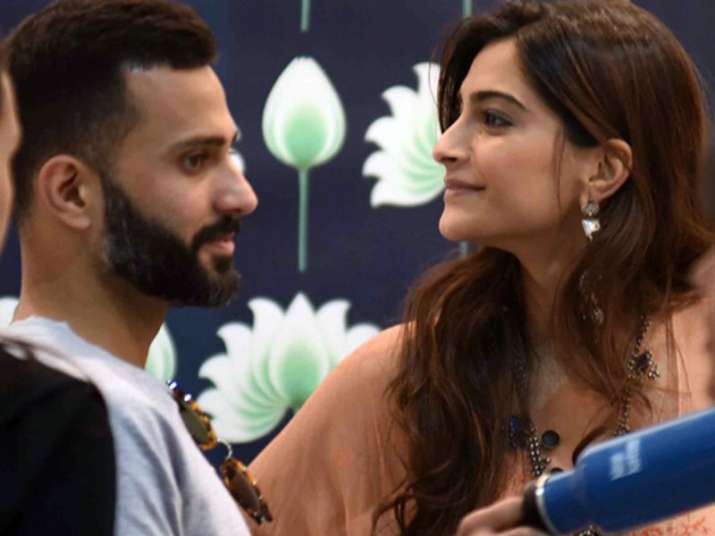 Well, Anand Ahuja is the founder and owner of a clothing brand in India. 'Bhane' the clothing brand of Sonam's husband is really famous.
"We stand for empowerment of the individual. We wanted to facilitate people's ability to share their own style and that is what led to the beginning of Bhane: providing people the tools – in our case, wearable – to express themselves more freely," says Anand Ahuja. Anil Kapoor, Sonam Kapoor's father is quite proud about his son-in-law.
Meet The Hot-Shot Entrepreneur Anand Ahuja
Apart from that Sonam Kapoor's 'husband-to-be' also has a multi-brand boutique for sneakers. 'VegNonVeg' is the name of the sneakers boutique. Grandson of the famous export house owner, Harsh Ahuja, Anand is no less than a celebrity. It is no surprise that both the patriarchs Anil Kapoor and Harish Ahuja are very much happy with the marriage. Sonam's husband Anand Ahuja also manages the Shahi Exports which is one of India's largest export houses.
Anand always lived in Delhi and studied in the American Embassy School there. He attended the Wharton Business School to complete his post-graduation. He was also an intern at the online shopping store office of Amazon.com.
Anand and Sonam first met in 2014. The hair stylist of Sonam Kapoor, Prema Qureshi was the reason behind their first introduction. Eventually, within a month, the proposal came. Well, we are very excited about the wedding which is all set to take place this month. The wedding preparations are in full swing on both the houses.
The wedding is supposed to have many celebrities as well. We cannot be more excited to see Sonam Kapoor's fiancé tie the knot with the actress.
So, that's all you need to know about Anand Ahuja. If you want to know more Anand Ahuja facts, stay tuned to us.