Bengaluru:
The case of the frothy lakes doesn't seem to be getting any better as just after rains washed over the city of Bengaluru, froth formed once more over the surface of Bellandur lake.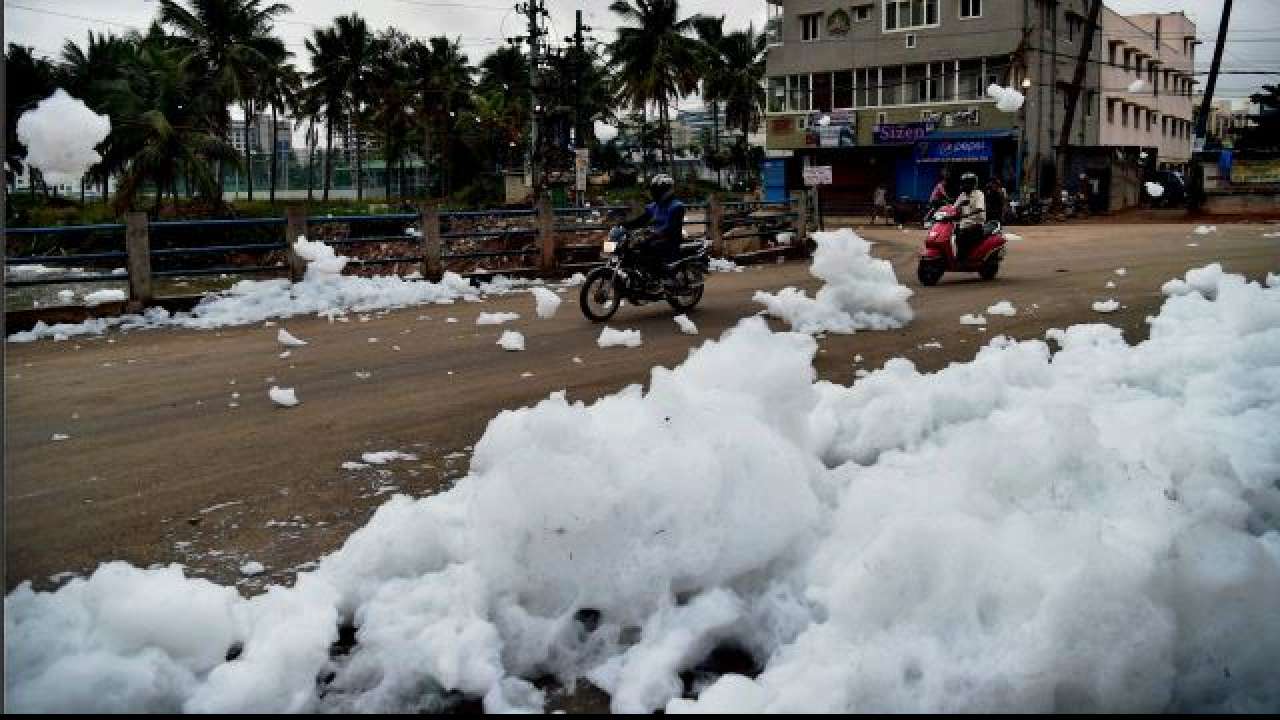 The BDA has been doing some work to battle the froth. Residents believe that detergent in the sewage from households is the cause of all the froth.
The best way to combat this issue it seems is to build a proper sewage treatment facility. Some treatment plants are currently under construction, the BDA has resorted to filtering and sprinklers as a precaution.
The precautionary measures seem to have curtailed the problem to a certain extent as the froth no longer spills out of the lake.
The locals, however, are worried that more rains would worsen the situation.