Watching Bollywood movies is the best thing ever. You could never tire out from watching your favorite Bollywood stars on the silver screen, right?
Well, if you are a movie lover, then you are in the right place. It is time to have a look into some of the best May movies that are awaiting release this month. Aren't you excited? Well, of course, you are.
Make Way For The Bollywood Movies Of May
Bollywood has been a beacon of entertainment ever since its existence. So, there is no surprise that we would love the movies that are awaiting release in the month of May.
Well, there are so many good movies on the list. But we have sorted out the best of the lot for you in here. Have a look.
The Top Bollywood Movies That You Could Check Out
Book tickets for these amazing May movies right now.
Raazi
Well, Alia Bhatt as a spy. You wouldn't be able to resist that. The trailer alone left us speechless. Alia was superb with her role as Sehmat. The movie is on the basis of a novel 'Calling Sehmat' by Harinder Sikka. We bet that it is going to be an amazing watch for sure.
102 Not Out
Well, this is a pair that we could die for. Amitabh Bachchan and Rishi Kapoor star as a father-son due in 102 Not Out. This comedy ride is going to be a beautiful one for sure. We cannot wait for these Bollywood stars to capture our hearts on the big screen. Book tickets as early as possible.
Bhavesh Joshi Superhero
This time Vikramaditya Motwane has a treat for you. The film 'Bhavesh Joshi Superhero' had an amazing trailer. We cannot wait for the movie to release after seeing the power-packed trailer. Starring Harshvardhan Kapoor, this movie is already stated to be a hit in the theaters.
Omerta
There is one thing that Bollywood has taught us. It is that movies with Rajkumar Rao are the best and a must-watch. Same goes with Omerta. This movie is another one on the list of the must-watch movies of May.
Parmanu: The Story Of Pokhran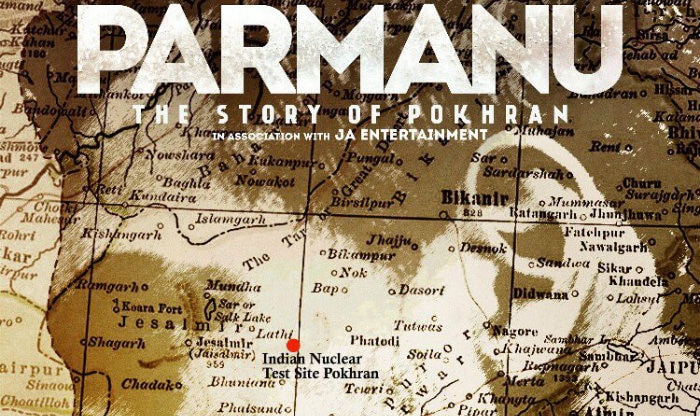 Well, this is another name that you can just put in the list of must-watch Bollywood movies. The movie has stars like John Abraham and a director like Abhishek Sharma. The movie is going to be a hit for sure.
Well, there you have it guys. The must-watch Bollywood movies are here for you. If you call yourself a movie fan, then don't miss these treats.