What comes to mind when you first think about Bollywood? Larger than life and majestic are some of those things. The expensive sets in Bollywood are the exhibits of that.
Bollywood is a place where nothing could surprise us at this moment. From twisted plots to amazing acting, we have seen it all. Yet, there are sometimes when it is not the story that impresses us. It is the grand theme and the movie sets that capture the attention of the audience. The luxurious and expensive sets in Bollywood are one of the most important things for the industry.
The Most Expensive Sets In Bollywood: An Example Of Grandeur
There is no doubt that Bollywood is a grand industry. With majestic looking movies, actors, and divas, Bollywood films have a different equation with the people. We not only watch the Bollywood films, but we live the story. This is why it is so important for the Bollywood sets to look as if they are a reality.
Building a set takes a lot, no doubt. Also, the end result is that the movie becomes a roaring success. So, why not understand the importance of it?
Some Expensive Sets In Bollywood That You Should Know About
Here's a list for you with the most expensive and grand-looking Bollywood sets.
Saawariya
Yes, the first name on the list will be a Sanjay Leela Bhansali creation for sure. I mean, why not? The man has an exceptional eye for detail, right? This is the reason why his movies are such a success. It is safe to say that we were in awe of the beautiful lakes, clock tower, and the snow.
Ram-Leela
Who can forget about the beautiful modern-day Indian Romeo and Juliet movie, Ram-Leela? Starring Deepika Padukone and Ranveer Singh, this one was one of the best movie sets of the year. The beautiful garden with the fountains and peacock. Who wouldn't be charmed by such a set?
Mughal-E-Azam
The 1960 movie still sets the bar high for the Bollywood films of today. Remember the iconic song 'Pyar Kiya Toh Darna Kya'? Well, the venue for the song was a 'Sheesh Mahal' replica. That probably cost a lot, right?
Baahubali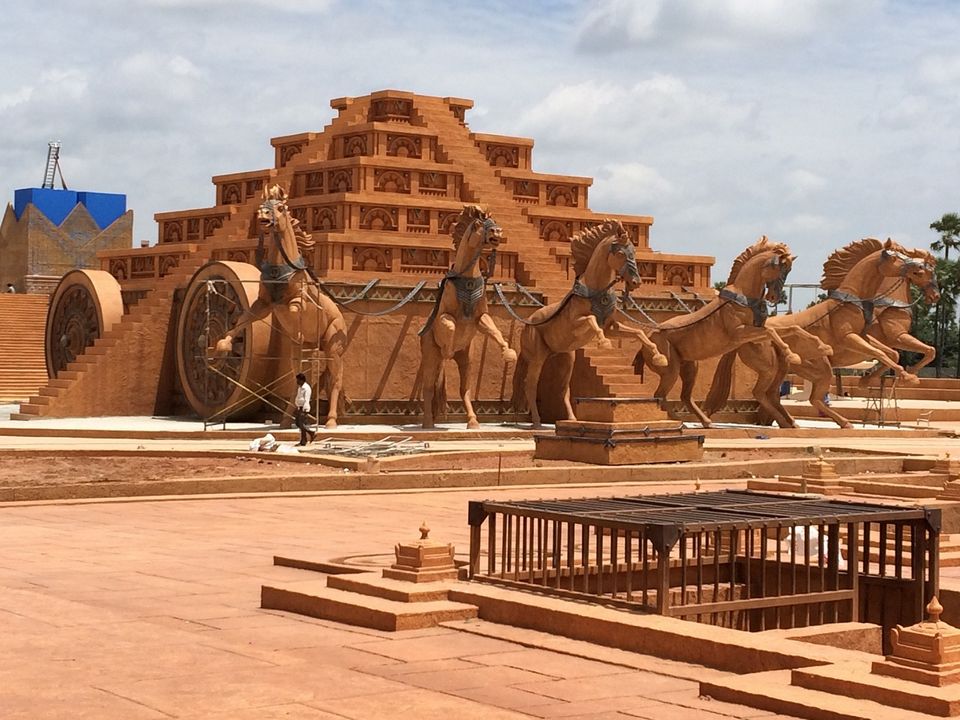 This was one of the magnum opus Bollywood sets to break the different records worldwide. Ramoji City- the place where the set became over-crowded with people. Some even paid thousands to get an entry to the sets.
These expensive sets in Bollywood are a grand gesture in themselves for sure. It seems like Bollywood films have a thing for expensive movie sets.