Who doesn't know Deepika Padukone, right? From a former badminton player to a Bollywood actress, she has come a long way. Well, to be honest, she is kind of ruling the industry of Bollywood right now!
There is not a single person who is not amazed at the journey of this talented actress. We got an introduction to the amazing talent of Deepika Padukone in 'Om Shanti Om'. Here we are after many years, still in awe of her amazing performances.
Introducing Deepika Padukone: The True Queen Of Bollywood
She is a diva, she is an actress, and she is versatile. What more can you ask from a Bollywood actress? Those who have seen Padmaavat know what we are talking about.
The spectacular performance and raw beauty of Deepika Padukone cannot go unnoticed. With the latest Padmaavat movie, Deepika has been laying quite low on her Bollywood front. That's what we thought as well but turns out she isn't. She already has another movie and it is going to be a big one for sure.
Take A Look At Deepika Padukone And Her Superhero Look
If the reports are true then, Deepika has something up her sleeves. It will be more like a 'Wonder Woman' role for her. We couldn't be more excited about that, right? Who would miss the chance to see this Bollywood actress in a superhero avatar, right?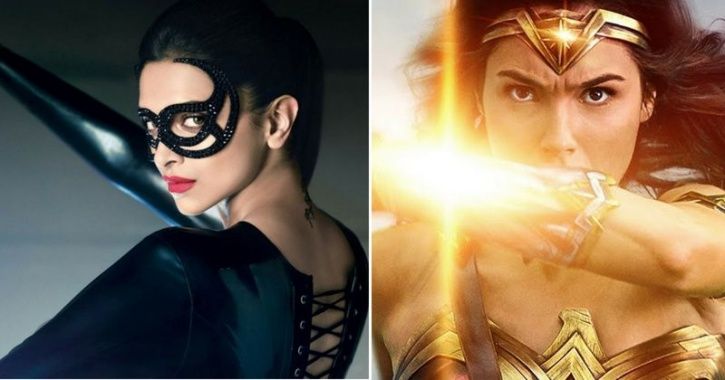 A Fox Star production, the movie is going to be a superhero-action movie. None other than Deepika Padukone will be playing the role of the superhero. Well, you know what that means, right? We are going to have some kick-ass action scenes of Deepika. Who's excited? We bet you are.
Even Deepika Padukone seems very much excited about the Indian Wonder Woman role that she is playing. A close source even told Filmfare that she has her heart set on this role.
We guess it was a well-thought-out decision. After all, it is superhero movie with a female lead, right? Bollywood has always encouraged the actresses to act in women-centric roles. We have so many amazing movies with actresses playing powerful characters. However, this is going to be a first for Bollywood as well. A superhero movie with a female lead, sure, why not?
It seems like, with this new film, Deepika is taking a step forward.
We are very much excited to see how Deepika Padukone performs in her Indian Wonder Woman avatar. We hope that she does justice to her role just like the other roles that she does.