International Yoga Day, or commonly and unofficially referred to as Yoga Day, is celebrated annually on 21 June 2015. An international day for yoga was declared unanimously by the United Nations General Assembly.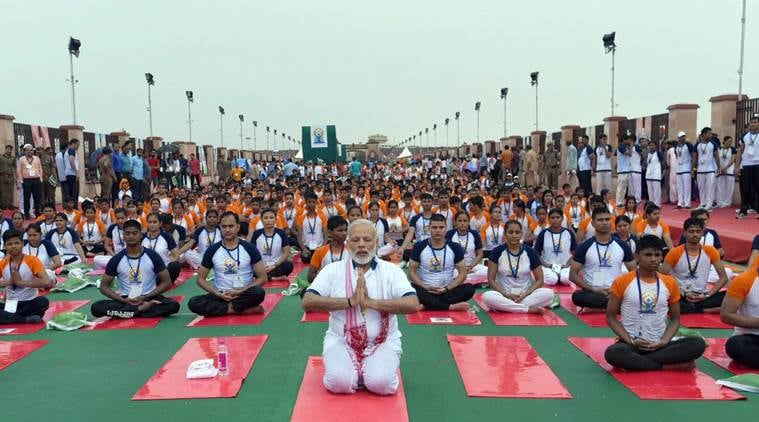 Origin:
The possibility of International Day of Yoga was first proposed by the present Prime Minister of India, Mr. Narendra Modi on 27 September 2014.
Yoga is an invaluable gift of India's ancient tradition. It embodies the unity of mind and body; thought and action; a holistic approach to health and well-being. By changing our lifestyle and creating consciousness, it can help in well being.
Mysuru:
Mysuru influenced a world record for the greatest to get together in a single setting a year back and is shortlisted to have International Yoga Day celebration. The state government, as a token of gratefulness to Mysuru, had turned out with a request to direct state-level International Yoga Celebration in Mysuru.
With both the options closed, the district administration will go with regular district level international yoga day celebration. Hoping that Mysuru would be hosting the mega event on June 21, the officials had jumped into action to make sure everything would go on smoothly. They were even ready with the website. They were only waiting for a communication from Delhi to launch the website so that registration could start. Last year, Mysuru lost record in chain link Yoga by a whisker.
World record
With 55,506 participants, Mysuru entered the Guinness world record for the largest gathering at a single venue held on the occasion of International Yoga day at Mysore Race Course on June 21, 2017.