One thing is for sure, rumors don't start by themselves. As we say, there is no smoke without a fire. So, how can we ignore the latest news about Piggy Chops and Nick Jonas, right? It's like a burning sun!!!
These two celebrities are so much into each other these days that it's hard to not say anything. And here we are, writing a piece on the new dating rumors of Nick Jonas and Piggy Chops. Both the industries, Hollywood and Bollywood better watch out. There is a new power couple in town. Their supposed relationship is like the Hannah Montana song. After all, we get the "best of both worlds", right?
Dating Rumors Of Piggy Chops and Nick Jonas Capture The Latest News
This week, we spotted Priyanka Chopra and Nick Jonas in many different places. And they were together, there is no mistake in that. We saw them attending the concert for Beauty and The Beast together as well. This was in Los Angeles at the Hollywood Bowl.
These random appearances are what fueled the dating rumors. And we cannot wait to find out the truth about these two.
The very next day of the concert, we saw them again, catching a game of baseball. Well, a friendly game of baseball ought to bring them closer, right? The pictures captured them taking their seats and the whole Internet went crazy after watching that.
A person from the game revealed some things about their chemistry. This is what he had to say, "They were both very happy and smiley and seemed to really be enjoying each other's company. They didn't show any PDA, just talking and laughing a lot." Well, we all hope that everything seems to go as planned and they start dating soon.
Latest News: Priyanka And Nick's Instagram Posts Tell The Tale
And if that's not enough, there are some pictures of them together at a yacht party as well. We also got to see a few familiar faces with them. Chord Overstreet was one of them. We saw Priyanka and Nick in a very comfortable and cozy space. Makes us wonder how adorable and cute they would look together.
Their Twitter and Instagram posts also make up for the dating rumors. Nick Jonas, in particular, seems to be smitten by Priyanka Chopra. Piggy Chops herself admitted that she had immense adoration for the singer.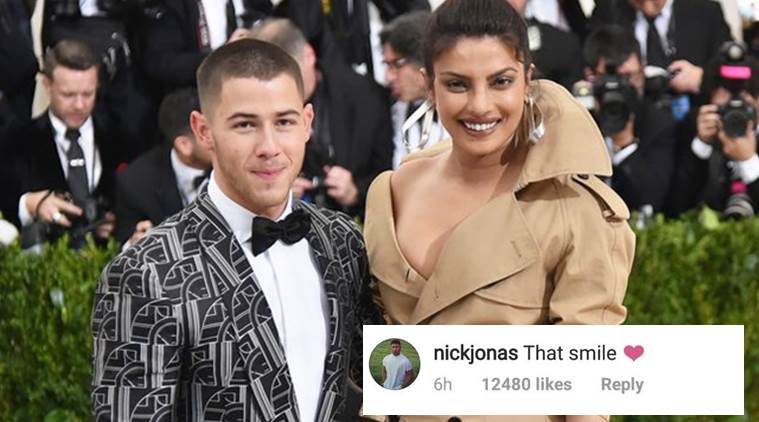 Things seem to be going well for these two. Check out some other bits of latest news to know more about them.