Well, Bollywood is famous all over the world for its grand gestures and scenes. When it comes to Bollywood, everything is possible.
We have the grand sets and amazing foreign holidays in the movies. We will see people gifting each other with foreign holidays just to say sorry!!
Yes, there is a scene in such a Bollywood movie and you know which one. The rich celebrities of Bollywood become even richer in the movies.
Bollywood: The Home For Rich Celebrities
There is no doubt that Bollywood celebrities are someone whom we look up to. We want to have their fame, their lifestyle, their richness and everything else.
But that is nothing compared to the grand lifestyles that the Bollywood celebrities live in the movies. I mean, sometimes, what they show is downright ridiculous.
These movies make us wonder how someone can have that much money. Well, here we are about to present some scenes where money was the biggest factor. Are you ready for it?
Some Bollywood Movies Where Money Was Everything
Here are some of the Bollywood scenes where money equaled to everything.
Aisha
Remember the scene where Sonam Kapoor had to give her 'middle-class-friend' a makeover? Well, she spent almost 50 grand there!!! Who does that? And that too for someone who you barely know for like 10 days. Now that's something, isn't it?
Kabhie Khushi Kabhie Gham
This movie had its own ridiculous moments. But the one that stuck to our minds was the arrival of SRK. Remember the Diwali scene. If you noticed, he came in a freaking helicopter!!! WHAT!!! Now that makes us wonder if anyone could be that rich.
Dil Dhadakne Do
Well, this movie was one of my favorites. But let's face it, people. Who goes on a cruise when they are on the verge of bankruptcy? Keeping that aside, remember the scene where Ranveer Kapoor got promised of a plane if he got married? Now, what on earth was that for?
Zindagi Na Milegi Dobara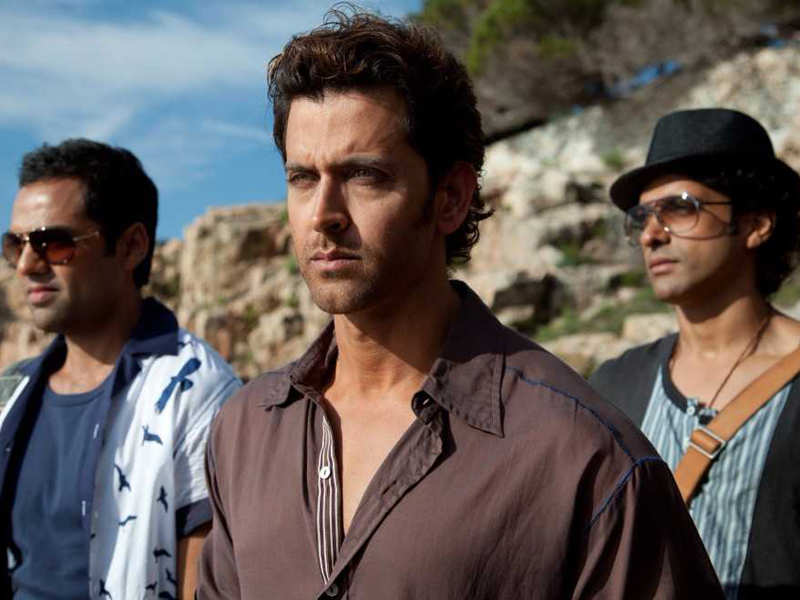 We all saw how business-minded Mr. Roshan was in the movie. But it was absolutely ridiculous when he cracked a deal for 1 million dollars on a beach. He was on a holiday for God's sake. We spend money on holidays, not earn them.
So, what do you think about these Bollywood movie scenes? Aren't they ridiculous? We would surely love to be in one of these movies. Have a good laugh by watching these scenes again.
Cover Pic Credit- bollywoodblvdshow.com