When it comes to fashion, it seems like animal prints never left the game. Well, why not? People are a fan of the wild style of fashion and animal prints are the best way to show that. It is time to say goodbye to the leopard printed bags and the furry scarves. Why do you ask?
Well, it is because animal prints went a little bit higher in women fashion. That too, in the department of footwear, people.
Welcome The New Trend Of Animal Prints
The designers all over the world came up with several ideas of animal prints on shoes. And we love it for sure. The lion paw pump, for example, is an object of fancy for many fashionistas nowadays.
If you don't believe us, check out Blake Lively. She took on these amazing pair of brown pumps in her premiere for Gossip Girl. Watch the premiere for 'Gossip Girl' and you will see how she rocks those pair of pumps in her own style.
Well, the list of animal prints livers doesn't end with Blake Lively, people. We also saw actress Sarah Jessica Parker don these shoes again at her movie premiere. All of that might be a hint that these prints are back again in fashion.
Some Other Animal Prints Varieties You Can Own
Here are some of the best animal prints that will highlight your wild style more than anything else.
Animal Printed Summer Tee
Well, with summer approaching, how about styling things up with some amazing women fashion styles. We all know that tees for women are in right now. So, here's an idea. How about trying some tees with these prints in them. Well, sounds like an amazing deal, right?
Any woman would agree that having such dress would make them look badass. Not to mention the amazing style statement that comes with it. So, how about getting one this time? You will turn some heads for sure.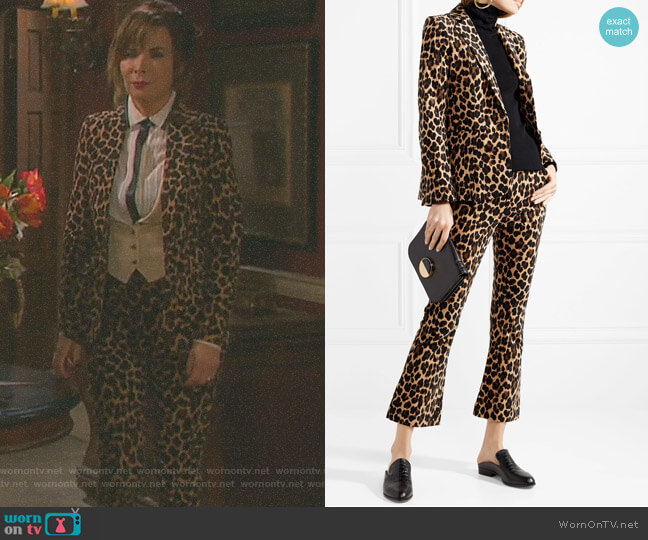 There is one look that says it all. Pantsuits are a necessity for us women. We suggest that you crank it up a notch with some fine animal prints. That will be an amazing look. Don't think that's true. Well, one look at Malaika Arora Khan's snakeskin pantsuit and you will change your mind.
Since we are talking about shoes, let's pay attention to these lion paw pumps. They are no doubt one of the most stylish items that you will have in your wardrobe. I mean, all these Hollywood stars are wearing it for nothing, right?
So, there you have it, guys. Some of the best animal prints options that you must try if you are a fashion lover. Let us know which one you liked the most.
Cover Pic Credit- Dreamstime.com