What is the most exciting news that you have heard since the last couple of days? Let me guess, it the confirmation news of Ranbir-Alia's relationship right? The country is for sure making a very big deal out of the relation between Alia Bhatt and Ranbir Kapoor.
In the recent interviews, Ranbir Kapoor made his relation with Alia Bhatt pretty clear. The actor confirmed that they are in a relationship. This particular speculation gave way to a world of social media coverage.
Ranbir Kapoor Confirms Ranbir-Alia's Relationship
So, when was it that everything started with these two lovebirds? Well, Alia Bhatt and Ranbir Kapoor gave us some Bollywood couple goals in Sonam Ki Shaadi. The Bollywood couple came together to the wedding. And that is when the relationship rumors started flying.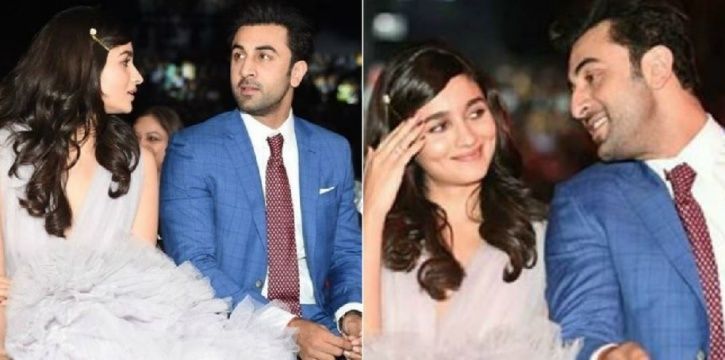 Now that Ranbir Kapoor has put a confirmation to the rumor, that's all that we can talk about. There is no doubt that Ranbir Kapoor and Alia Bhatt look absolutely adorable together. We all cannot be happier about it. But is this the case with everyone? Most importantly, do Ranbir's exes feel the same way about it?
Ranbir's Exes Talk About Ranbir-Alia's Relationship
From Katrina Kaif to Deepika Padukone, we have a long list of Ranbir's exes. So, it is natural that we wanted to know what they have to say about the news of Ranbir-Alia's relationship. To be honest, their comments were understandable. Do you want to know what they had to say?
Following Ranbir's confirmation, the Bollywood spotlight is on his exes. Katrina Kaif posted a rather confusing message on her social media after the news. This is what she had to say,
'I will believe it when I see it or I will see it when I believe it'.
Well, that is some cryptic message for sure! We wonder what Kat means by that. Is she denying the fact that his ex is in a relationship? If that helps, then why not?
However, Deepika Padukone had something very different to say about it. After hearing the relationship rumors, she has a very balanced reaction. She said that she was very happy for Ranbir. It makes us wonder whether she already knew about the relationship from the beginning. It is not a secret that Ranbir and Deepika are even friends now. So, perhaps she already had the news in her purse till now.
Who knows what the truth is? For now, we are content with the news about Ranbir-Alia's relationship. We wish the couple all the best for the future.